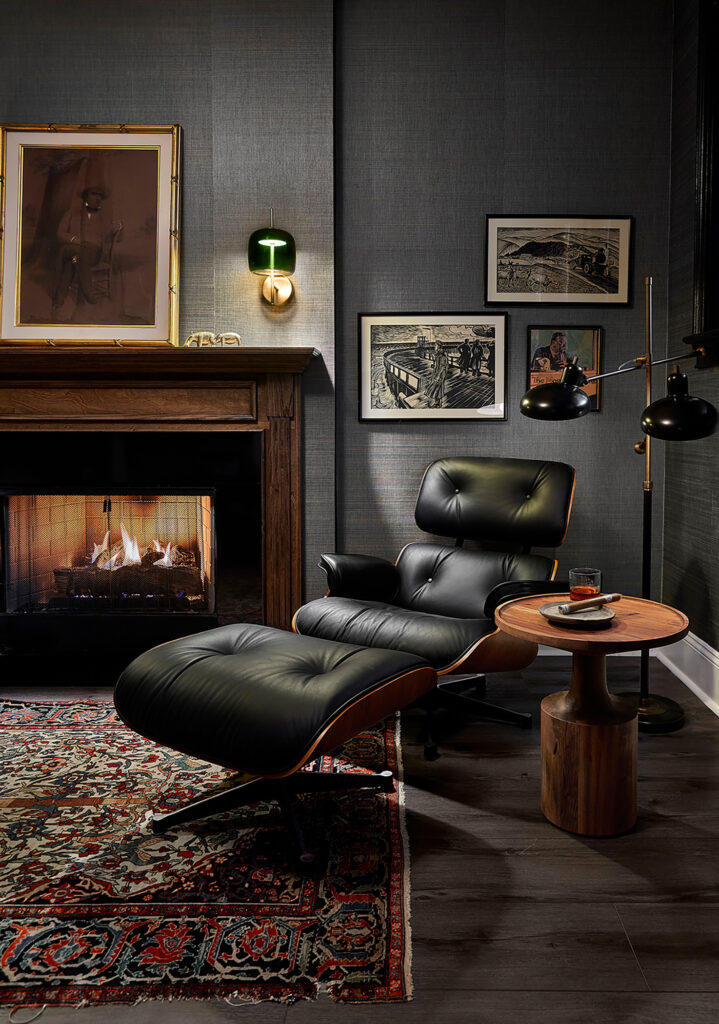 ROSCOE VILLAGE HOME
The owners of this Chicago residence were ready to transform it from a kid-friendly home to a rejuvenated, more sophisticated adult living space. A primary design focus was to create a more intentional display of their art, reinvigorating a passion for their impressive collection.
The foyer was reimagined with a moody, dramatic and classic design — showcasing a Christian Lacroix wallpaper. It becomes a perfect backdrop for the family's antique heirloom bench — leading to a beautiful living room with abundant natural light. This room is appointed with a pair of velvet curved sofas, creating an intimate gathering space — and juxtaposes a modern esthetic style with classic accent pieces.
Dinner guests are seated in a stunning, formal dining room, appointed with a custom steel table and a cherished ancestral oil painting. The open entertainment space is designed to accommodate family, friends and furry pals alike and features a gallery wall of eclectic art pieces collected over the years.

COPYRIGHT 2023