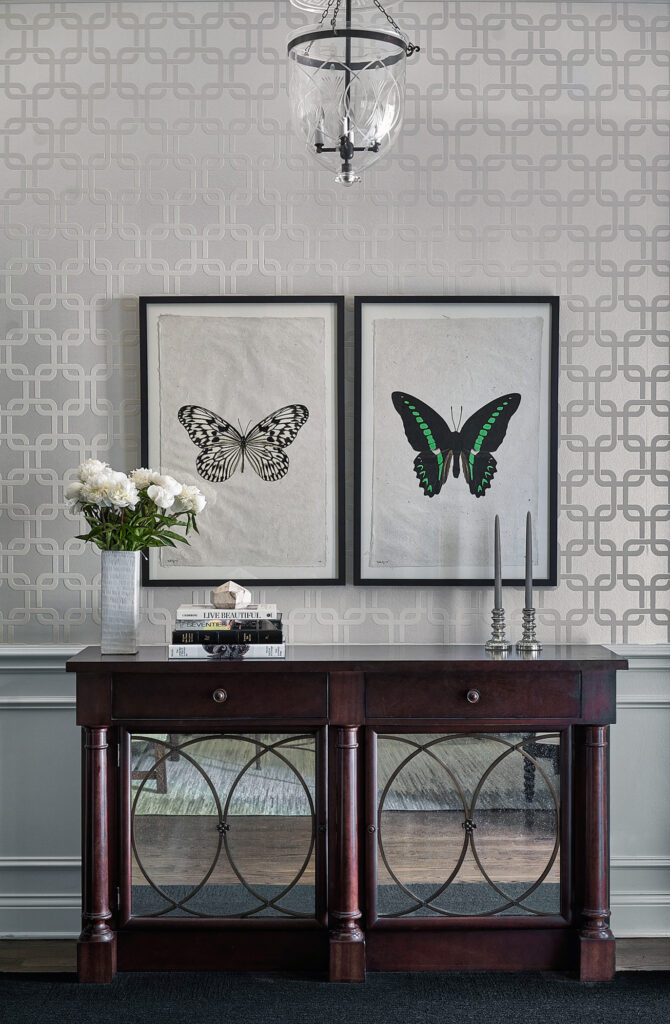 ROSCOE VILLAGE RESIDENCE
Inspired by their neighbors on this charming Roscoe Village street, the owners were looking to give their home a refreshing, sophisticated update. The use of unique wallpapers throughout added texture and warmth to the design — starting with a stylish, airy entryway that features a subtle geometric wallpaper against a pair of brightly colored prints.
The formal living room continues the warm, airy atmosphere with soft neutral tones. The existing camelback sofa was reupholstered in an unexpected modern fabric to give it new life.
Extensive bathroom renovations add function and style using classic tile elements in a dynamic way, while the use of color and texture brings personality to these modernized spaces.
The elegant primary bedroom layers textured wallpaper, drapery and luxurious bedding to create this sophisticated, calming and private escape.

COPYRIGHT 2023